Sarasota, Florida, has a diverse range of art schools. Whether you want to pursue a professional career, or you are an amateur artist wishing to develop your skills, there is a college or class to suit your needs. The city has an acclaimed art school that offers a range of degree courses, as well as community art education for local youth and adult students. Working artists also offer classes, and there is an art center that provides classes for all ages.
Ringling College of Art and Design
Ringling is a fully accredited private degree offered by the university undergraduate in 14 subjects. Courses include the traditional fine arts of painting and sculpture, but many of the courses are geared toward students hoping to work in advertising, graphic design, photography, digital cinematography, game design, and computer animation. It is recognized as a leading institution in arts education in the use of technology in art and has a 2 to 1 ratio of students per computer. The university also offers classes to teenagers and adult students through its community art classes.
Art Center Sarasota
This vibrant center welcomes professional artists and art lovers to participate in its classes and workshops. It offers amateurs the opportunity to see the professionals at work and is a point of contact for anyone to share their work, get advice from other artists, and learn new skills. The center also organizes exhibitions, and part of its mission is to engage the entire community in art and make a difference in the community through artistic expression. Adult classes encompass painting across all mediums, while young adults can learn fashion design and the art of pencil drawing.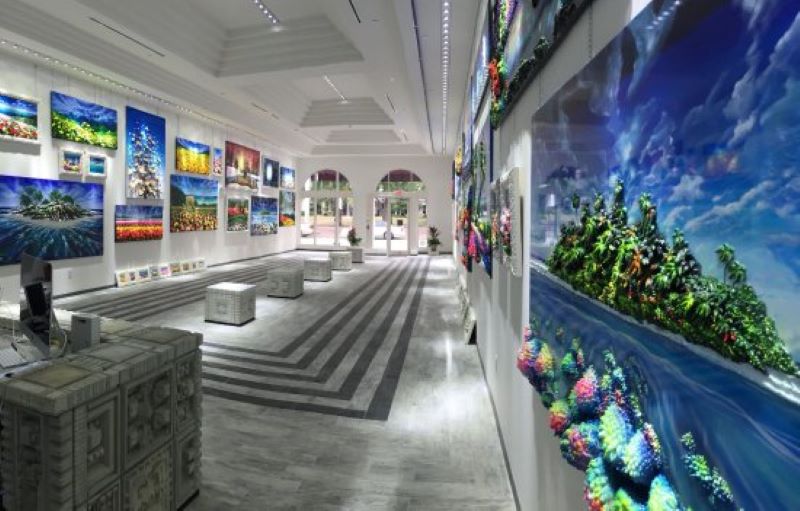 Art and Photography Faculty
The Art and Photography School of Colleen Cassidy – Berns is led by Cassidy – Berns, who is a working artist specializing in painted furniture and picture frames. She is primarily a watercolor artist and her classes focus on this medium of painting, although she says she also teaches methods of adding acrylic paints, pencil and ink, and collage to watercolor work in order to achieve different effects. Classes in pottery, mosaics, jewelry, papermaking and photography are also available. Most adult classes are in the afternoons, and classes for teens and younger children are on Saturdays and after school.
South Atelier
The Atelier Sur presents itself as a "grassroots" educational organization. They concentrate on realistic painting and drawing. Their goal is to provide quality training at an affordable price. The landscape and natural light of the area is an ideal place for painters who practice their skills outdoors, although the school also has a studio with natural light. Courses include study of Old Master painting techniques and live modeling sessions.